On Demand & Online Litigation Support Solutions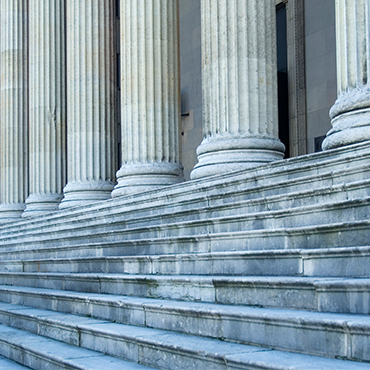 Support Services
ProLegal provides a full complement of court related and ancillary legal support services throughout California and the United States. Services include Court Filings, Court Research, e-Filing, and Service of Process.
Since 1991, ProLegal, as a division of ProCourier, has provided the Legal Community with a comprehensive array of Legal Support Services through over 50 years of combined experience, specialized knowledge, and people who are among the best in the business.  Our 100+ employees operate from offices in Los Angeles, Orange County, San Diego and the Inland Empire.  Partnering with trusted affiliates, we provide total legal support  24 hours a day, 365 days a year.
ProLegal is committed to giving your company more choice, flexibility, and savings.  We have applied today's technology to develop electronic legal support solutions:
Real-time, e-mail confirmations are generated for every assignment completed.
Process service confirmations and field status reports (after each attempt) are prepared and electronically sent to a provided e-mail.
Confirmations by telephone are provided if no e-mail is on file.
Proofs of Service are returned same day, electronically, after signature by process server.
If a problem is encountered for any assignment, an immediate telephone call for explanation and troubleshooting guidance is made – we never make assumed judgment calls. Together with client direction and our superior field personnel, the problem is remedied and solved.
Court Filing
ProLegal will complete Court Filings, Court Research, Recordings, and Sheriff Department Writ Account Openings for every State, Federal, and Appellate Court/Recorder in all 58 California Counties as well as across the entire United States.
Service of Process:
ProLegal will complete all State and Nationwide service of process assignments, as well as your special out of Country services including the Hague Convention Services.  Our award winning California Process Servers are individually licensed, bonded, registered, insured, and possess years of experience in serving the most difficult defendants or witnesses (such as lawyers, doctors, celebrities, and even judges).
Court Research:
ProLegal handles all aspects of court research, index search, and copy requests, for all state, federal, civil and criminal courthouses and archives, as well as for the County Recorder, Department of Workers Compensation, Department of Corporations, Secretary of State, archives, law libraries, medical facilities, non-court locations and other agencies.
E-Filing:
Pro Legal is now capable of handling your e-Filing requests through our secure web portal for all State Courts that now accept or mandate e-Filing. You will be able to create, review, file and track the entire filing process virtually, from any location, which has access to the internet, via our secure website.
PDF/Fax Filings:
ProLegal Support Services provides PDF Filing and Fax filing throughout California and the United States. All PDF / Fax Filings are handled by our well trained and experienced staff, which meticulously set up all documents for filing quickly and accurately.
Forms & Links:
Investigation:
ProLegal offers a variety of investigative services conducted by licensed Private Investigators.